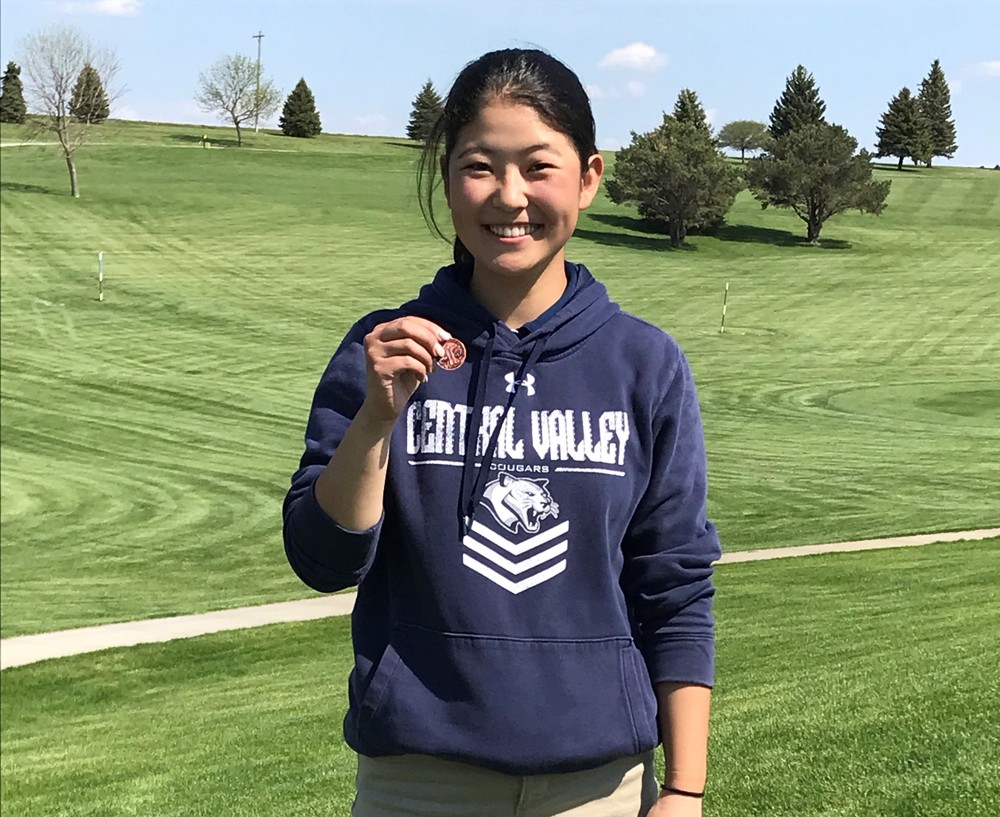 Cougar Golfer is State Bound!
Central Valley Public Schools
Thursday, May 16, 2019
Rikako Takeuchi is the lone Cougar golfer to qualify for the NSAA State Boys Golf Championships next week! Per NSAA rulings if a member school does not offer Girl's Golf in the fall season, those girls who are interested in golf must play against the boys in the spring. Rika placed 9th at the District Golf Meet in Leigh on Monday, shooting a 90 (45-45) which makes her one of 10 qualifiers from that district. The State Meet will be held at Lake Mahoney Golf Club in North Platte on Tuesday, May 21 and Wednesday, May 22!
Congratulations on an incredible season Rika, and best of luck to you at state!!