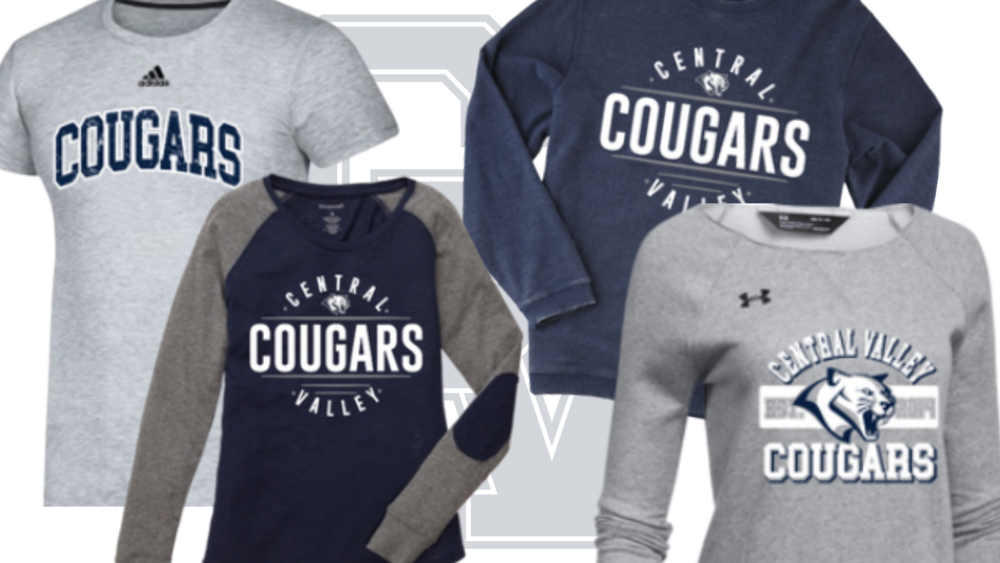 2020-21 Cougar Apparel Now Available!
Central Valley Public Schools
Monday, August 17, 2020
The 2020-21 Central Valley apparel link is now open! The Cougars are ready to get started with a new year, so its time for you to gear up with some fresh apparel!
Deadline to order is August 31 at 11:59pm.
GO COUGARS!