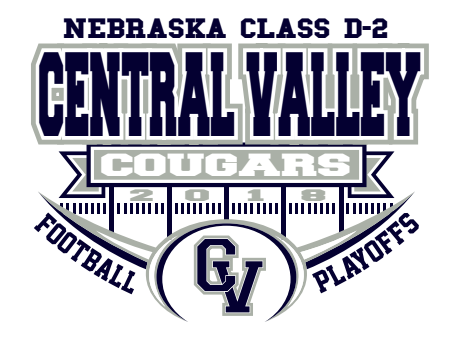 Playoff Football Shirts Available!
Randy Dutcher
Monday, October 15, 2018
2018 Playoff Football Apparel is now available for sale! ALL ORDERS MUST BE PLACED ONLINE! Deadline for ordering is Sunday, October 21st at midnight. Orders will be delivered to the high school by Wednesday, October 24th so make sure you arrange a way for your order to be picked up!
**NOTE: WE ARE EXPERIENCING ISSUES ORDERING FROM GOOGLE CHROME! IF YOU HAVE PROBLEMS YOU MIGHT TRY A DIFFERENT BROWSER (INTERNET EXPLORER, MICROSOFT EDGE, SAFARI ETC.)