Fall Sports are finally here! We are pleased to introduce our athletics teams for the 2019 season!
CCV Softball is off to a great start winning their season opener vs Minden 13-0 in 3 innings!
Cougar Volleyball will get their start in a NSAA Hall of Fame Jamboree game vs Ord on August 27th at 6:30 PM at home!
Cougar Football will get their debut vs Riverside on August 29th at 7:00 PM in Wolbach!
Good Luck Cougars!
HIGH SCHOOL FOOTBALL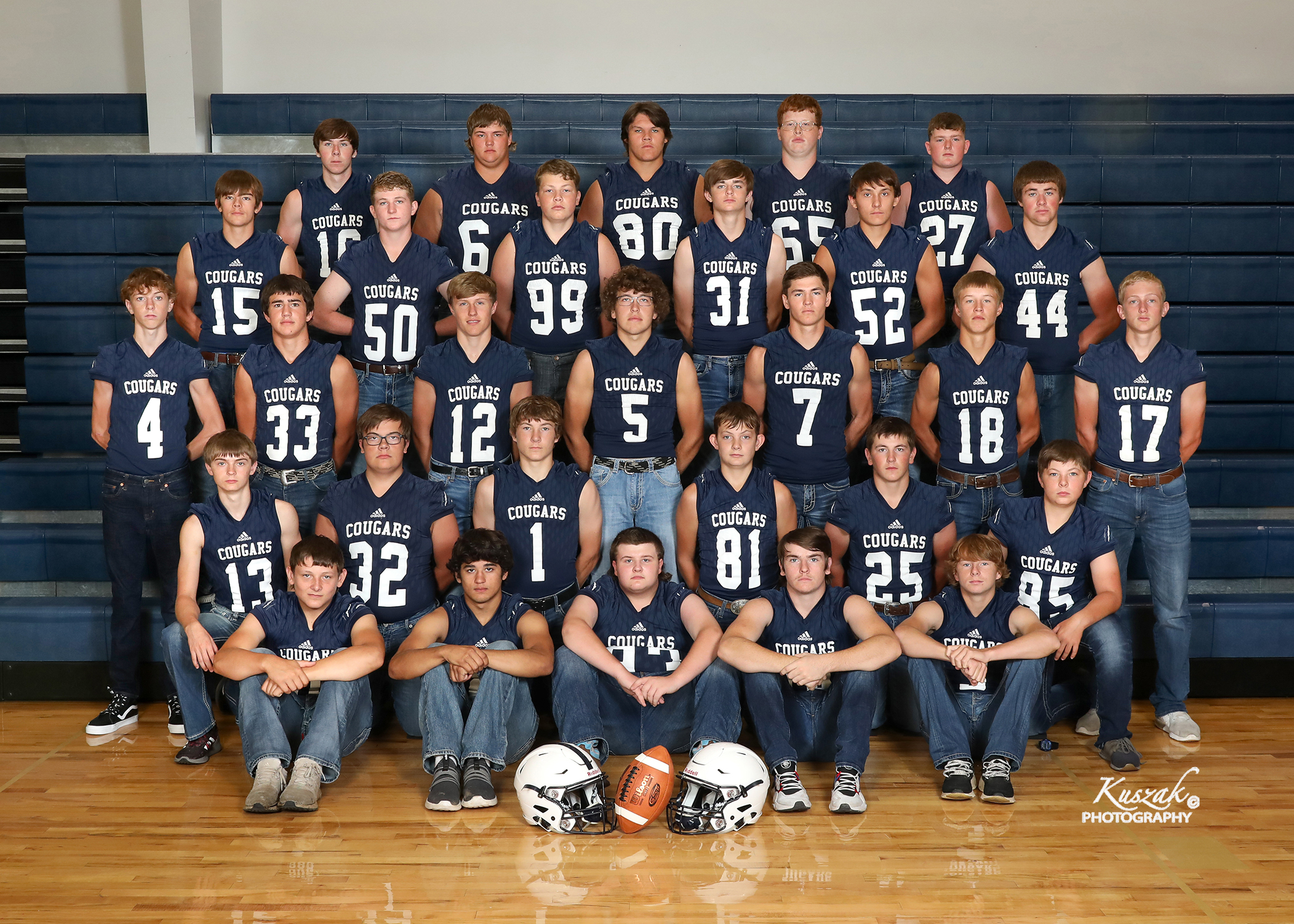 (Pictured L-R) Top Row- Cameron Kelly, Rope Bottorf, Trevor Cargill, Noah Baker, Gale Treet. Middle Top Row- Morgan Behnk, Cohen Grossart, Connor Baker, Kyle Nekoliczak, Keean Benson, Thomas Bonge. Middle Row- Reece Wood, Stetson Bottorf, Carson Corman, Damyn Rother, Jackson McIntyre, Kyle Oakley, Zandar Wolf. Middle Bottom Row- Zach Stobber, Aiden Freeman, Cage Landers, Tanner Landers, Bo Pokorny, Ty Landers. Bottom Row- Casey Landers, Enrique Martinez, Tyler Beaty, Kordaynian Thorin, Ty Nekoliczak.
JUNIOR HIGH FOOTBALL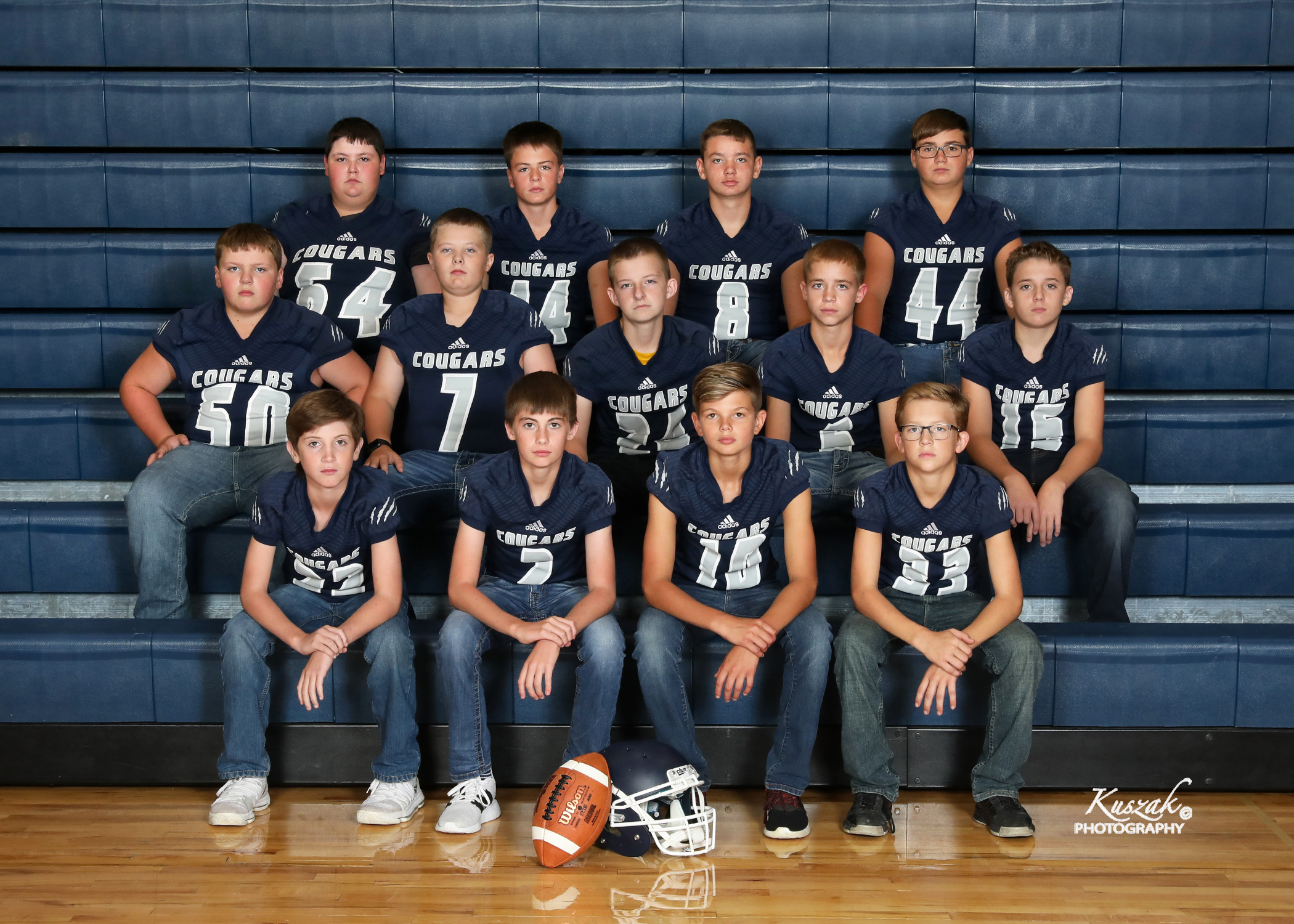 (Pictured L-R) Back Row- Terran Shepard, Taesian Soto, Treyven Straka, Seth Massey. Middle Row- Chism Goodrich, Cordel Wagner, Eli Pedersen, Taylor Jensen, Cooper Perrott. Front Row- Cannon Holley, Dierks Nekoliczak, Zaden Wold, Martin Crome.
HIGH SCHOOL VOLLEYBALL
Home opener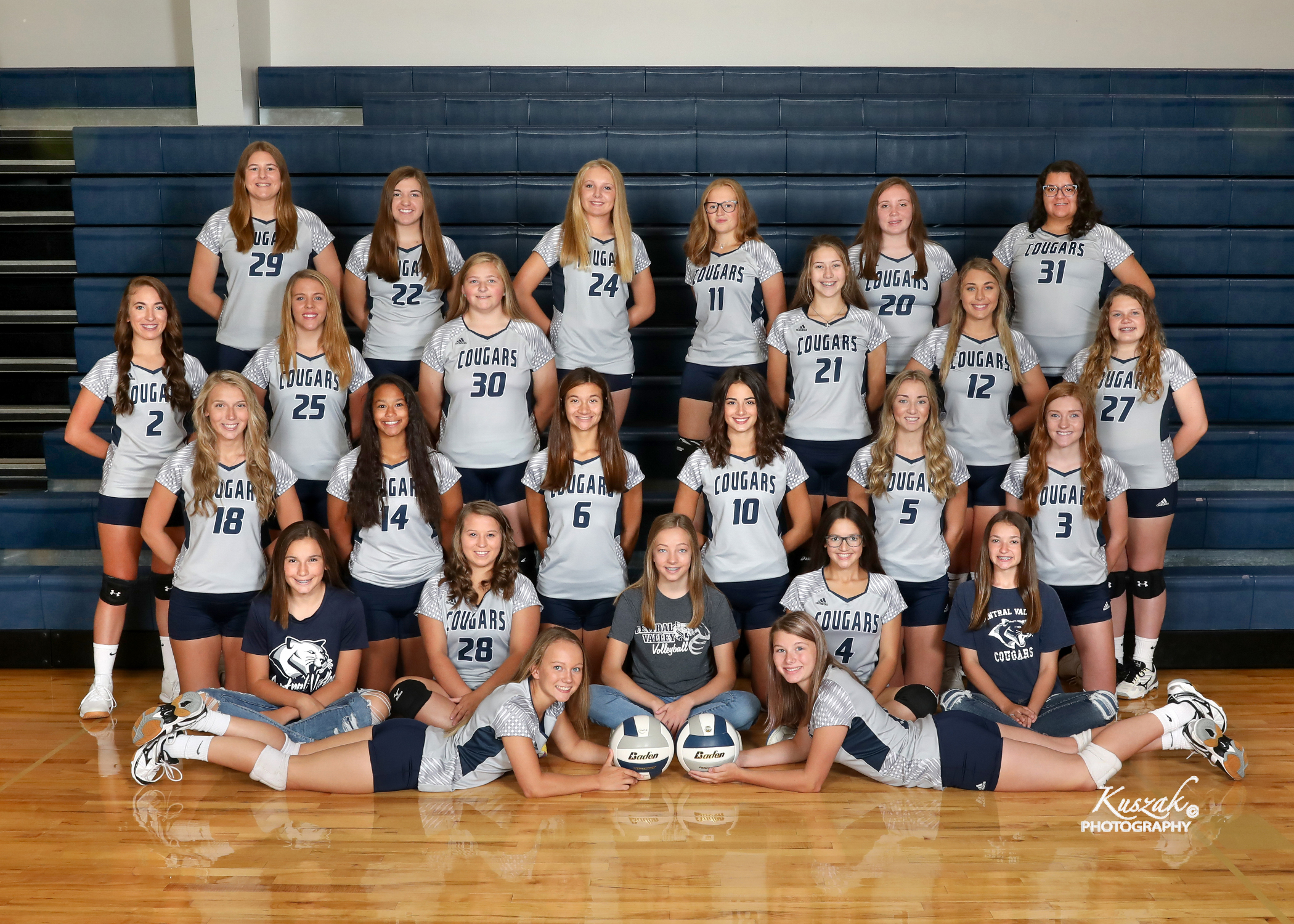 (Pictured L-R) Back Row- Madison Young, Cayton Butcher, Morgan Rosander, Madeline Crome, Kennady Holley, Esmeralda Abrajan. Middle Back Row- McKenzie Johnson, Airalee Evans, Tori Bonge, Larista Barner, Rebecca Houtby, Kalli Schumacher. Middle Row- Kensey Wadas, Vanessa Wood, Dani Wadsworth, Ashlyn Wright, Dilynn Wood, Neleigh Poss. Middle Front Row- Callie Wadas S.M., Tamryn Klein, Natalie Poss S.M., Laura Crome, Piper Shepard, S.M.. Front Row- Taya Engel, Taryn Barr.
JUNIOR HIGH VOLLEYBALL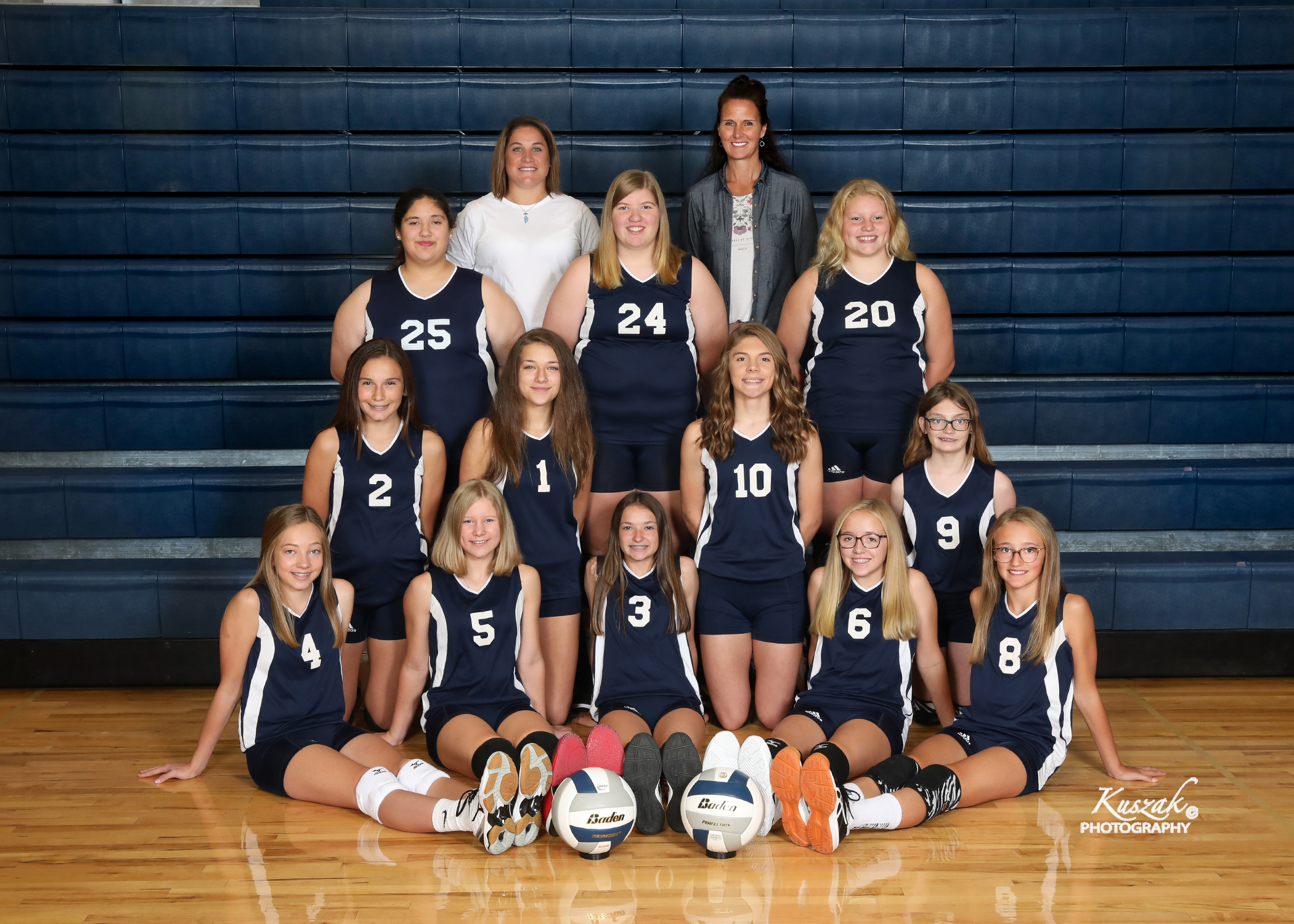 (Pictured L-R) Back Row- Coach Jodie Wood, Coach Michelle Grint. Middle Back Row- Olivia Martinez, Mia Butcher, Jenna Baker. Middle Row- Callie Wadas, Taylor Sliva, Lexi Johnson, Mattie Schumacher. Front Row- Natalie Poss, Kendra Cargill, Piper Shepard, Morgan Johnson, Emma Corman.
CROSS COUNTRY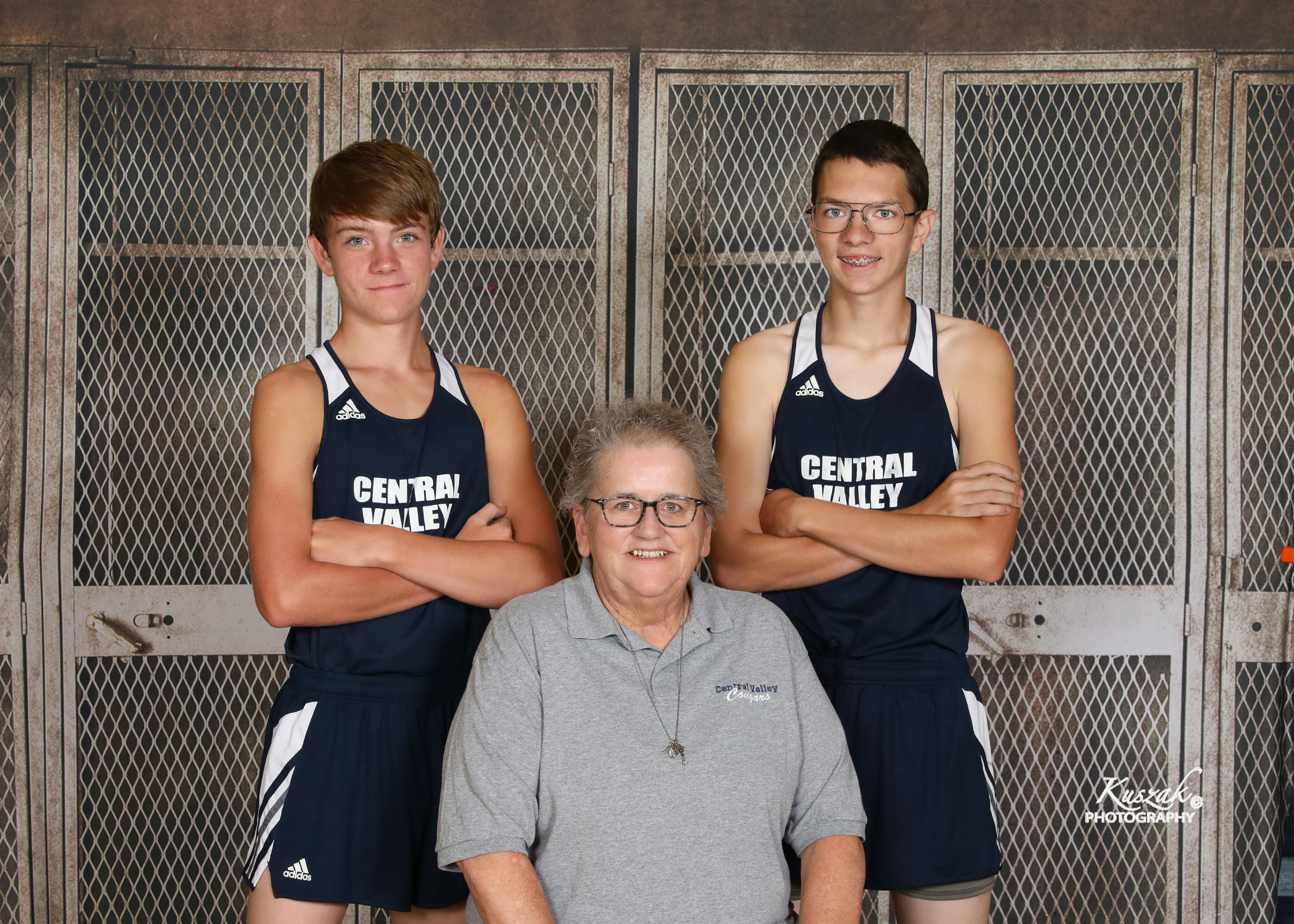 (Pictured L-R) Back Row- Gabe Jacobsen, Dakota LaCost Front Row- Coach Kathy Rakness
SOFTBALL (CENTURA-CENTRAL VALLEY)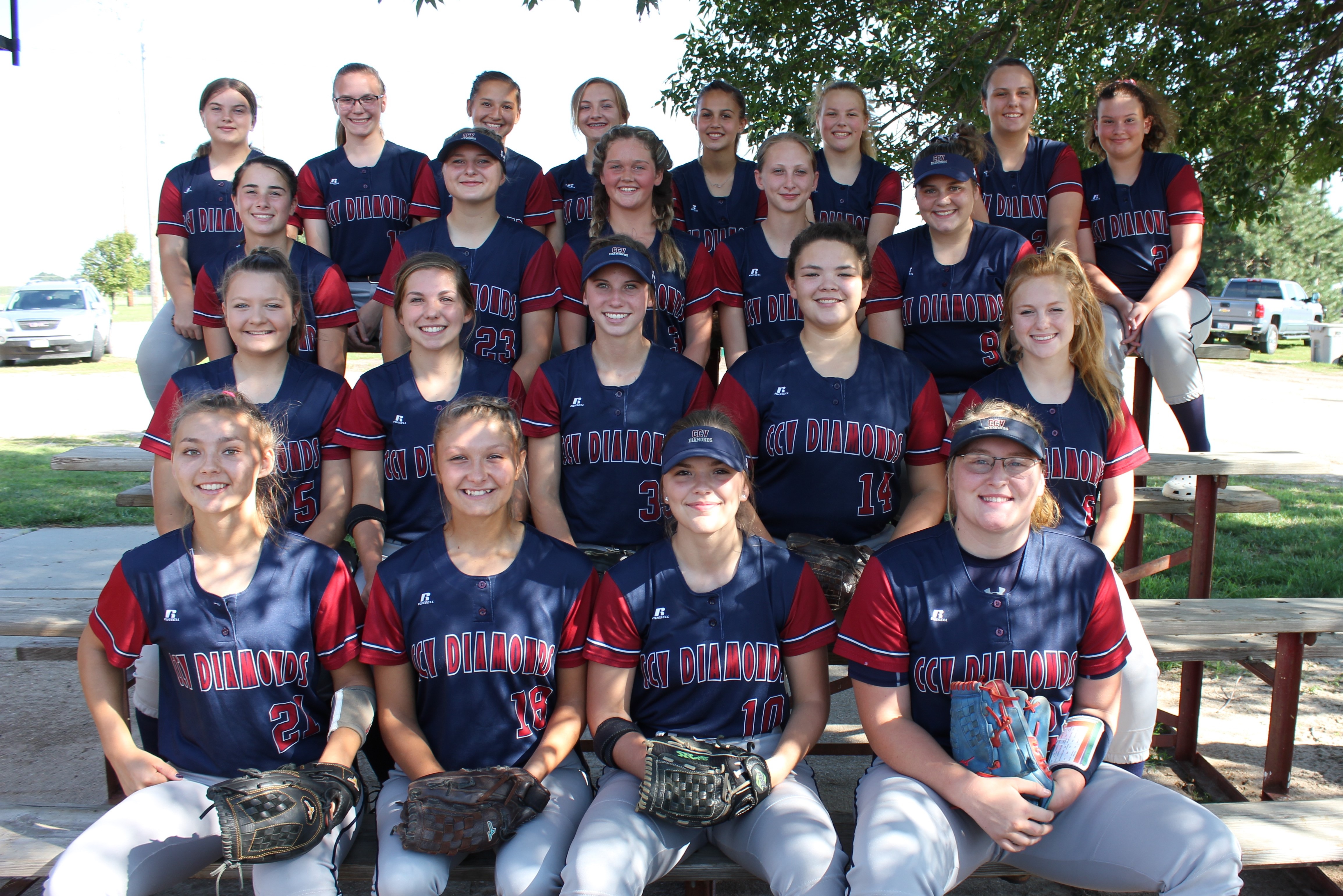 (Pictured L-R) Back Row- Lacey Johnson, Haley Grudzinski, Paige Crawford, Alaina Suntych, Alexis Beazley, Lakota Chelewski, Peyton Janulewicz. Middle Back Row- Missy Arndt, Ava Baustert, Delanie Bonsack, Claire Adams, Kayla Boutin. Middle Front Row- Katelyn Fanta, Sydney Perez, Morgan Semm, Cortney Mullins, Cassidy Vacha. Front Row- Kilee Ackles, Jasmine Miller, Alexis Moslander, Reilly Young.
CHEER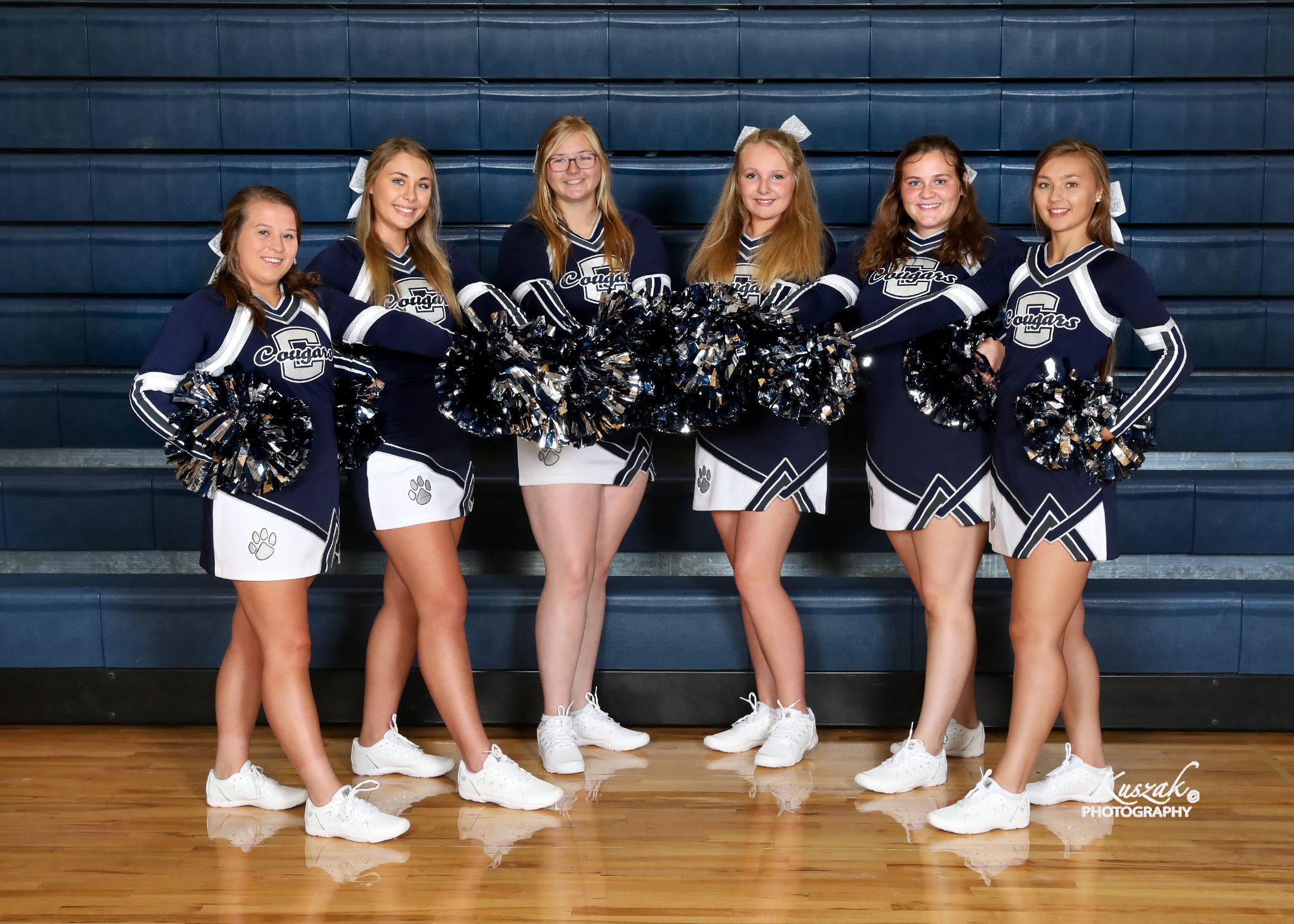 (Pictured L-R) Tamryn Klein, Rebecca Houtby, Demi Daniels, Morgan Rosander, Kayla Boutin, Kilee Ackles.