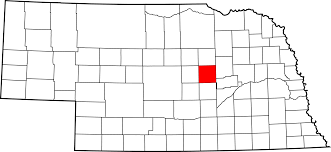 Which County in Nebraska is Best For Kids?
Marty Callahan - Greeley Citizen
Monday, February 04, 2019
** The following article was originally published in the Greeley Citizen**
Greeley County has been named the best place for opportunities for children in Nebraska by a very recognized group, Voices for Children. Another area county, Boone, was ranked second best in the state.
Voices for Children, based in Ralston, Nebraska, provides data about children in Nebraska that is used by policy makers, grant writers, and others who want to improve the lives of children and their families.
The organization has released the annual 2018 Kids Count in Nebraska Report debuting new county rankings.
New this year, each of Nebraska's 93 counties were ranked based on opportunities for children living there. The rankings include 14 indicators showing how community supports for children are impacting their paths to adulthood.
Greeley, Boone, Arthur, Washington, and Chase counties received top 5 place rankings. Dawes, Dodge, Thurston, Pawnee, and Sheridan counties were at the bottom of the rankings.
The rankings for area counties included:
1. Greeley
2. Boone
6. Loup
7. Howard
16. Sherman
37. Garfield
46. Nance
54. Antelope
55. Wheeler
65. Valley
78. Hall
The rankings involve an analysis of each county regarding health, education, economic stability, child welfare and justice systems. The criteria included a review of 14 indicators in each county. Those indicators included:
1. Children with health insurance.
2. 10 year child mortality rate.
3. Births with adequate prenatal care.
4. 3rd graders reading proficiently.
5. High school graduation rate.
6. 3 & 4 year olds in school.
7. Children living in low income families.
8. Rate of kids living in poverty.
9. Food insecurity
10. Children of families not owning their homes.
11. Children involved in the child welfare system.
12. Children in welfare system being placed in out of home care.
13. Youth in Juvenile Court.
14. Ratio of youth in juvenile court diversion programs.
Aubrey Mancuso, Executive Director of Voices for Children in Nebraska said all children deserve the opportunity to thrive. "The data tells us that place has an impact on the pathway to adulthood and lifelong opportunity for children in our state. With limited resources, it is important to know where investments can be most beneficial. We hope this data will be helpful to both state and county leaders in determining where investments in kids might make the most difference."
The data show that there are successes to be lauded in counties like Greeley and Boone and work to be done in every county in the state.
1.9% of children in Greeley County do not have health insurance. Thurston County had a 25.9% uninsured rate. Pender is the county seat. Area counties and their respective percentages of children that have no health insurance are compared:
Wheeler .7%
Greeley 1.9%
Boone 3.2%
Sherman 4.0%
Howard 4.5%
Garfield 4.5%
Nance 9.2%
Valley 10.3%
7.1% of the infants born in Greeley County did not have adequate prenatal care. The county with the highest rate was Dawson at 38%. Lexington is the county seat. A comparison of the area counties follows:
Wheeler 0%
Howard 3.4%
Sherman 5.0%
Greeley 7.1%
Nance 7.3%
Garfield 11.1%
Valley 11.1%
Boone 12.7%
According to the study, the percentage of 3rd graders in Greeley County and area counties not reading at 3rd grade level showed the following results from worst to best:
Garfield 61.9%
Sherman 60.0%
Valley 59.6%
Wheeler 50.0%
Howard 41.7%
Boone 41.3%
Greeley 38.9%
Nance 25.2%
Keya Paha County had the highest percentage (85%) of third graders not reading at proficiency. The county seat is Springview. (Editor's Note: As with all school testing scores, the size of the class must be taken into account as very small class sizes can skew the results both substantially higher and lower.)