All left over plants are 50% off! Stop by Monday and Tuesday from 8am-4pm!! Thank you for supporting CVFFA!!

Reminder that State Track apparel must be ordered online! Choose store pick-up rather than shipping. Orders close at 9am tomorrow (Monday, May 16).
https://www.quizgraphicarts.com/shop

State track apparel may be ordered through this link ONLY. The order will close at 9AM on Monday, May 16th. No late orders will be accepted. Qualifiers names will be printed on the back.
https://www.quizgraphicarts.com/shop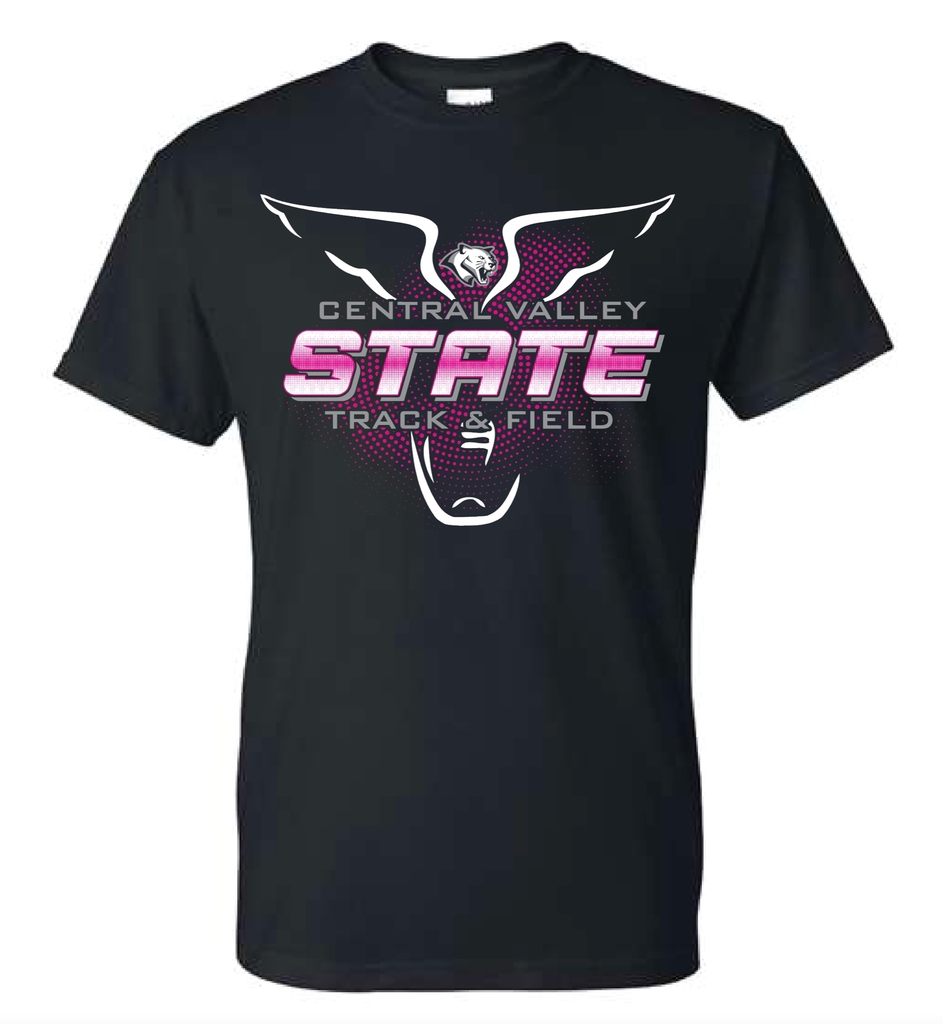 Tomorrow morning, all CV students in grades 7-11 will meet at the school building in his/her town at 8am for Community Clean-up. Please wear appropriate clothes for yard work and bring work gloves, if possible. North Loup students, meet at the Community Building and bring a rake.
CV school buses left the elementary at 3:35 pm.
Due to weather, buses will run late, after storm has cleared.
Good luck Cougars at District Track tomorrow!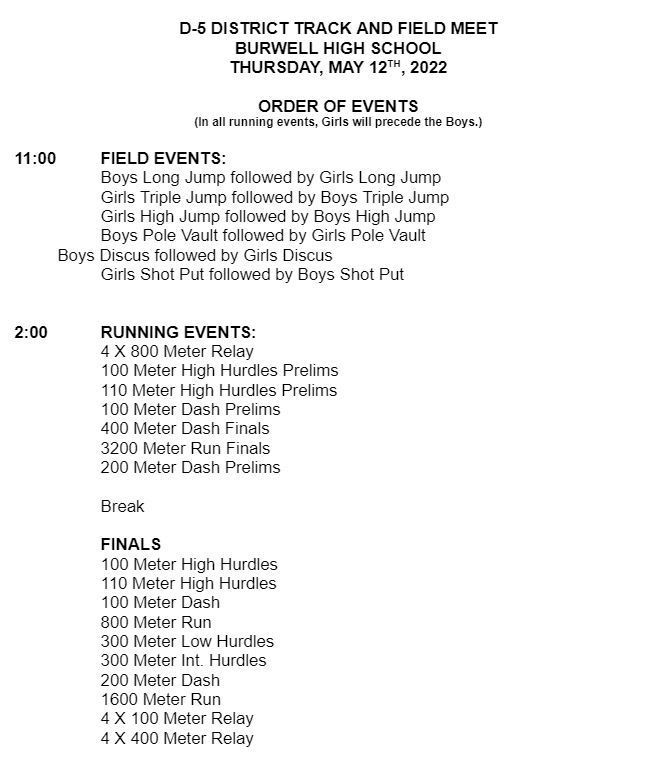 Beranek Basketball Camp is coming back to Central Valley! Please print this form and return to the school office with a check by May 18th. You can also sign up and pay online at the link below. Please sign up according to your grade in the fall.
www.beranekbballcamps.com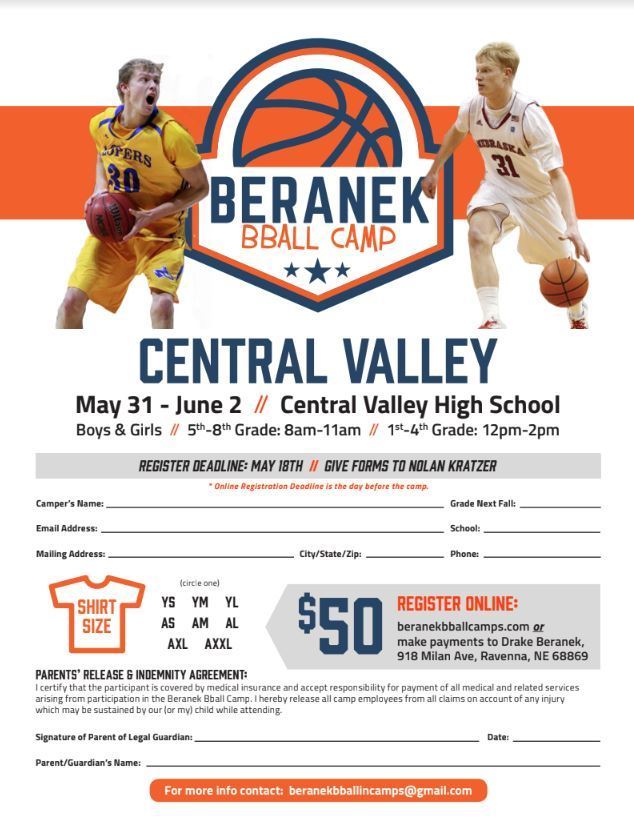 Congratulations Cougars!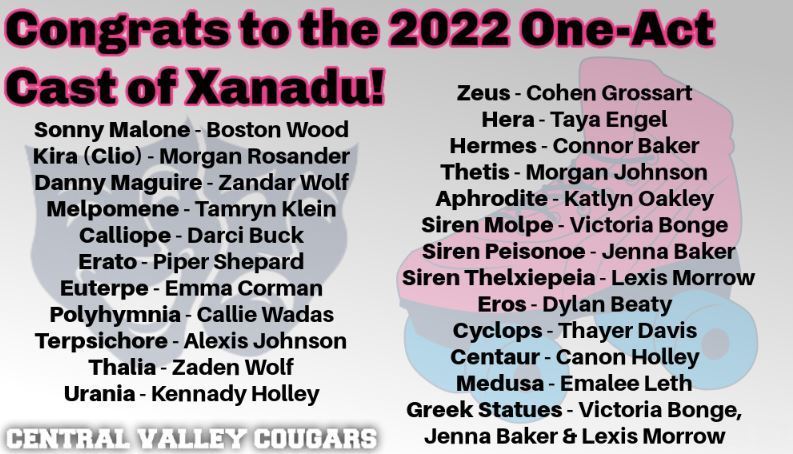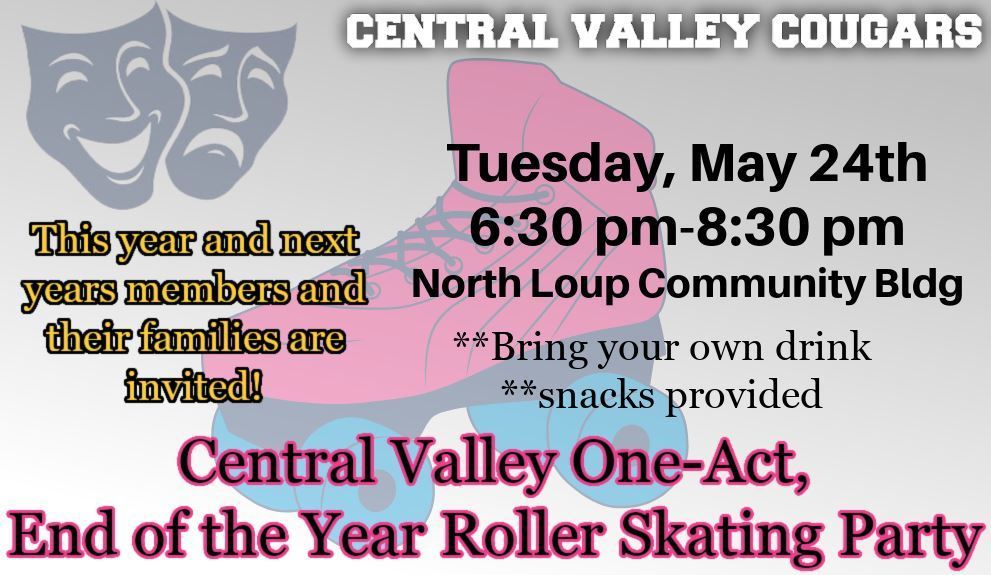 In appreciation of the hard work of students and staff, CVPS last student day for this school year will be May 19th. Dismissal time Elem. 1:30 and HS 2:00. Staff work days May 20 and 23.
Just a reminder before summer is here!!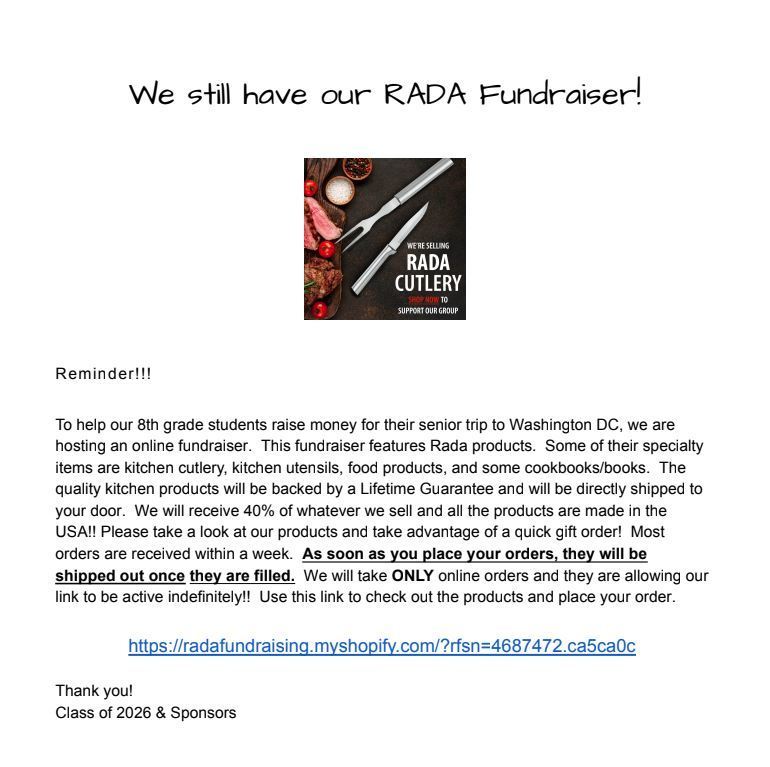 Members of the HIGH SCHOOL MUSICAL cast had the amazing experience of seeing "Wicked" on Friday May 6th. It was a stunning show! For many of these students, it was their first time going to the Orpheum theater while seeing a professional touring company in a Broadway show. Allowing students to travel and have new experiences is so valuable to their education. There is nothing like having REAL experiences and we are so grateful to our staff and administration for making this happen for our students! #TheaterEducation #PerformingArts #TheaterIsLife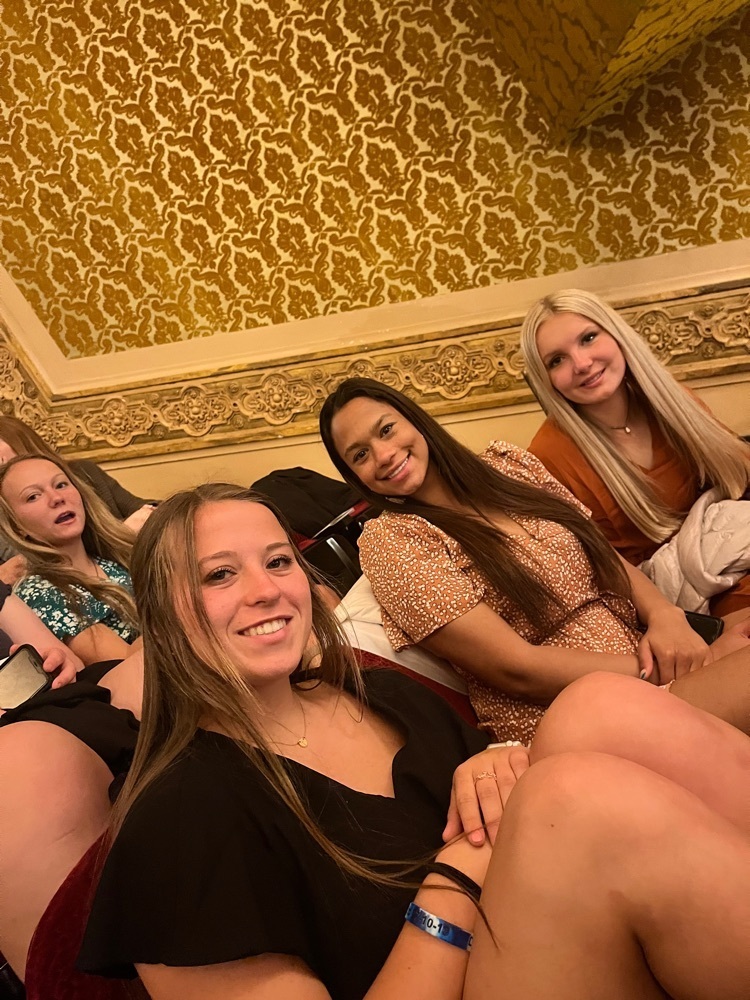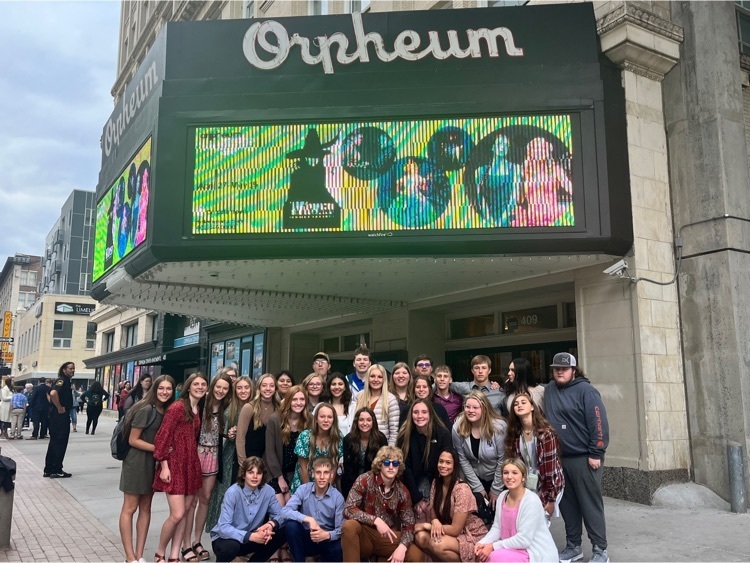 Students from the cast of HIGH SCHOOL MUSICAL will be traveling to Omaha today to see the amazing Broadway show WICKED at the beautiful Orpheum theater. Photos of our adventure will be posted! Thank you to our administration for supporting the arts and making this event possible! #TheaterChangesLives #ArtsEducation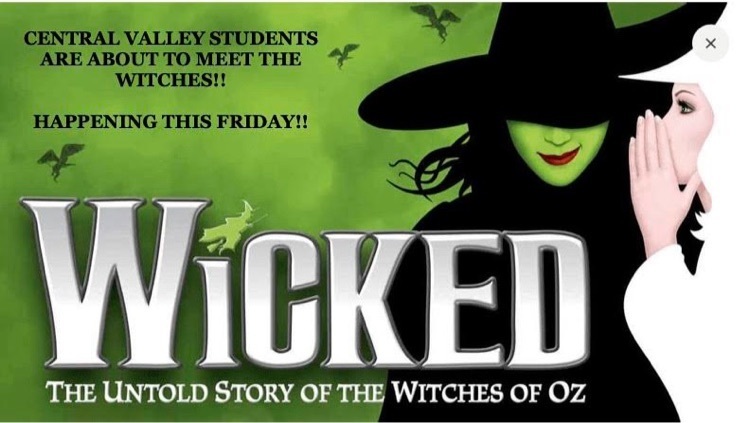 We hope to see everyone this afternoon at the annual FFA flower sale!! Hours are Wednesday, Thursday and Friday from 3pm-6pm. Thank you for supporting CV FFA!!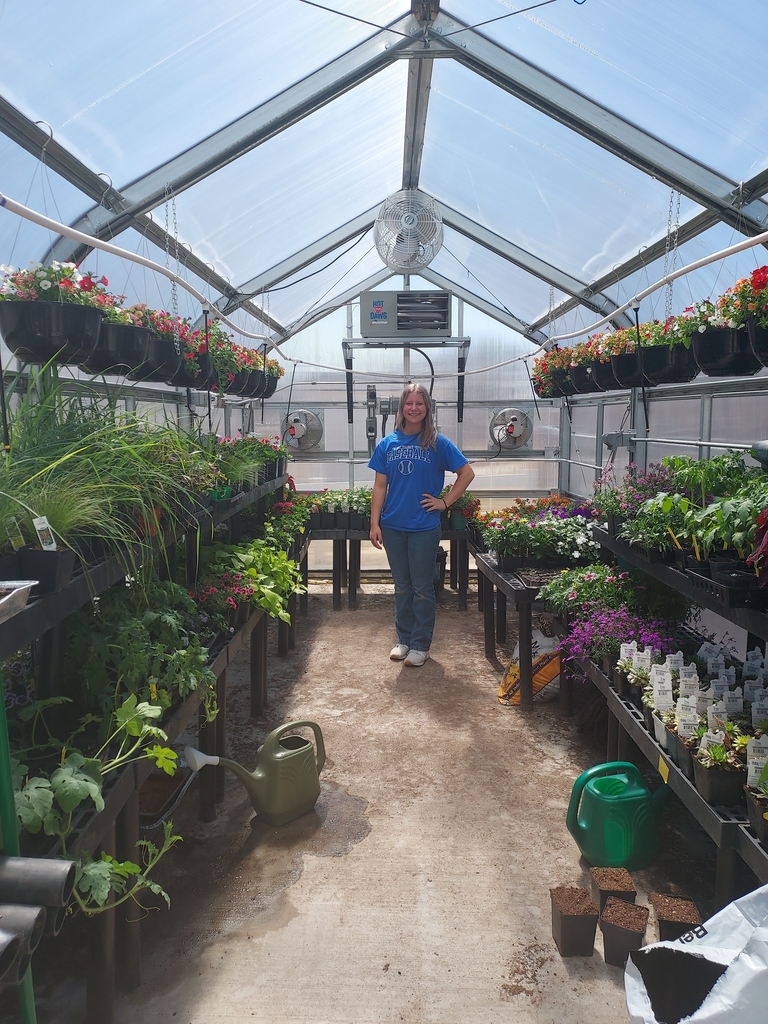 CV cheerleading tryouts have been postponed to a later date to be announced at a later time.
Here is the schedule of events for the JR HIGH TRACK meet today.
Here is the order of events for the Conference Track Meet tomorrow at Humphrey. There will be no prelims-these are all finals. Field events will start at 9 am.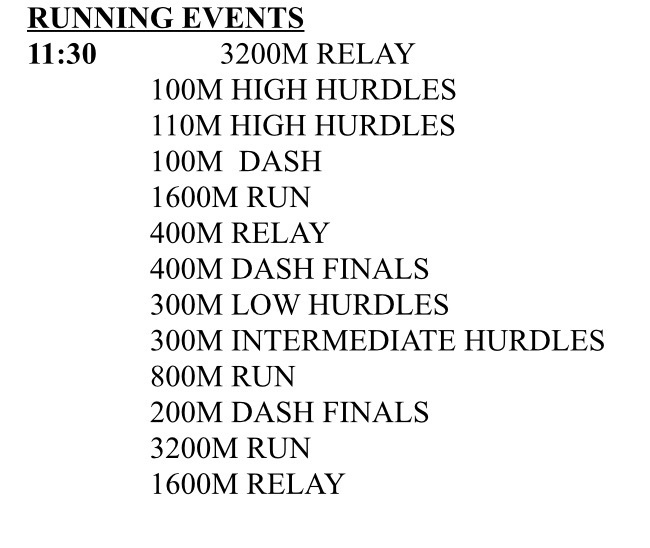 Our greenhouse is bursting at the seams! Please join us at the greenhouse at the high-school May 4th - 6th from 3pm-6pm each day for our annual FFA flower sales!

In our swine unit Ag students learned why, when and how to process piglets. Everything from clipping teeth and tails to castration!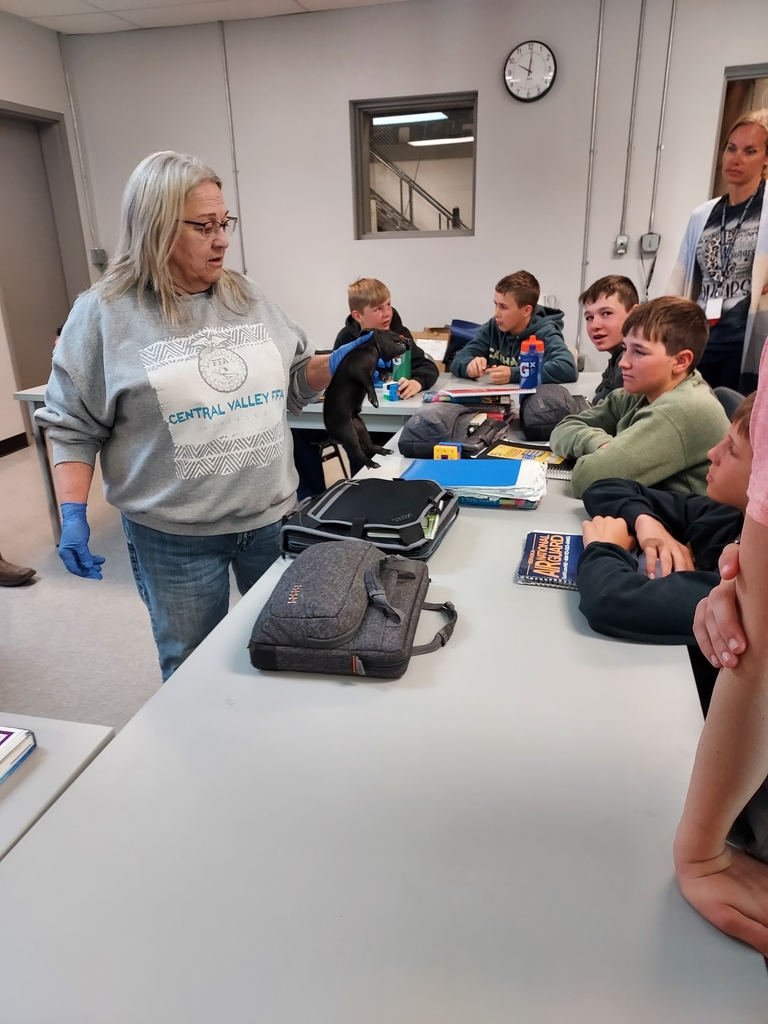 Reminder, CV Awards Banquet is Friday, April 29 starting at 7:30 in the CV Auditorium. Families are asked to bring a salad and/or dessert.