CV FFA had a great time over at the elementary for Ag literacy day! They were able to read a book about agriculture and complete an activity with each grade! Kindergarten through 2nd grade learned about the Tops and Bottoms of the plants we eat and 3rd grade through 6th grade learned about Soybean Farming!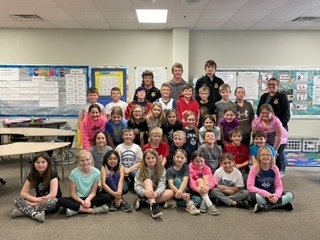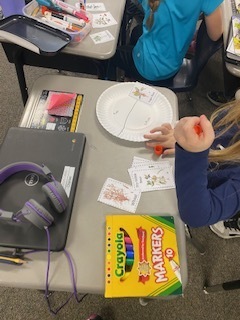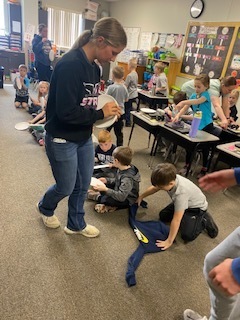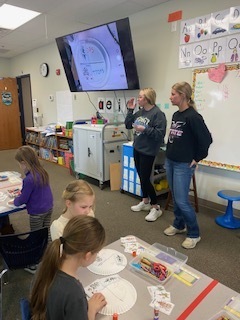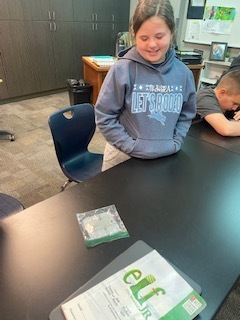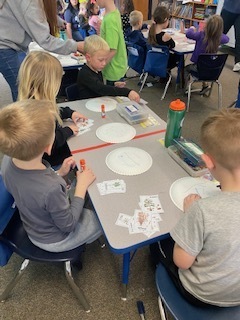 Central Valley is hosting its 1st annual Jr. High Speech Meet, The Cougar Clash, this Saturday, March 25. The public is invited and encouraged to attend to support and cheer on our Cougar speakers! Rounds start at 9:00am, 10:30am and 12:00pm. The CV team consists of 17 students in the 6-8th grade and will have 24 events they will be competing in at this meet.
CONFERENCE MUSIC CLINIC SCHEDULE AND REMINDERS FOR WEDNESDAY MARCH 22ND Just a reminder that boys in band or choir need to wear a white button down dress shirt, black tie and black pants and girls need to wear a white top, black pants or knee length black skirt and a white top. Dress shoes would be a "nice to have item" as well! SCHEDULE FOR BAND AND CHOIR 7:45 a.m.-Band students Arrive and meet in music room 8:10 a.m.-Band warm up in the weight room 8:30 a.m.-Band performs in the gym 12:45 p.m.-Choir students arrive and meet in music room-Line up 1:40 p.m.-Choir warms up in weight room 2:00 p.m.-Choir performs Students may leave after they perform unless they are working concessions or are scheduled for a solo or duet. Please contact Ms. Baker or Mrs. Reynolds if you have questions. BREAK A LEG, COUGARS!!!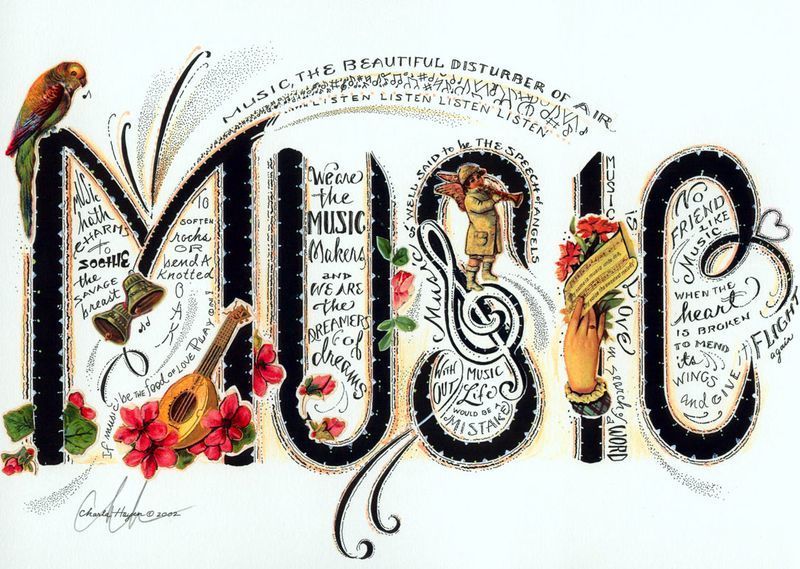 Happy birthday to Mr. Carlson! 🎂🎉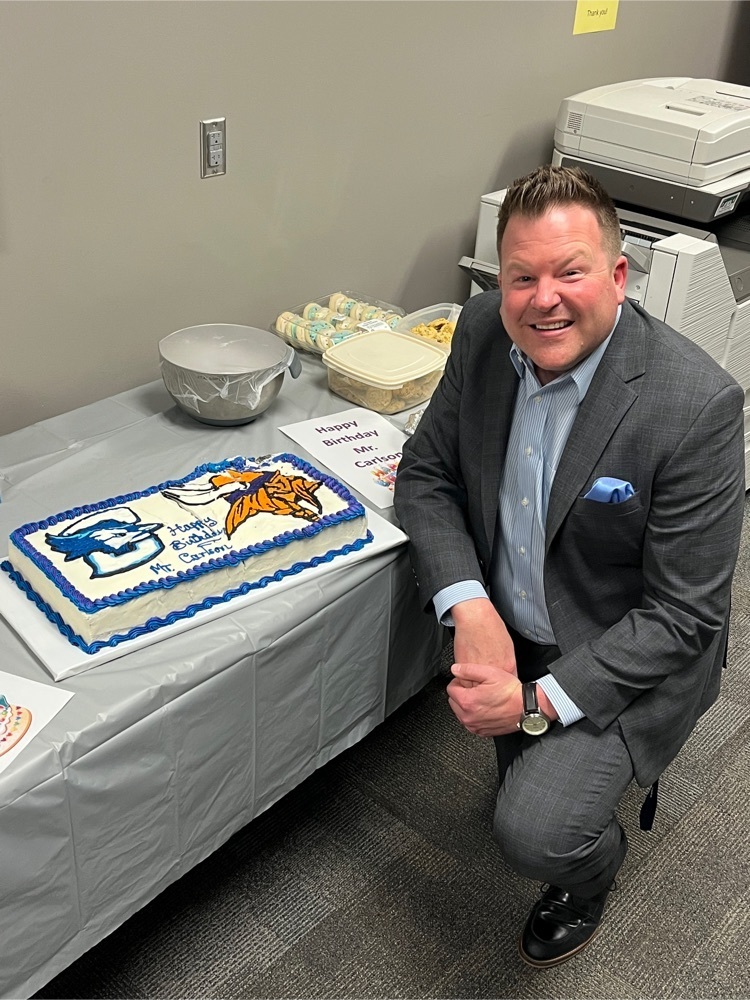 The CV track & field apparel store is open once again! If you missed out on the first order, use the link below to place your order by Thursday, March 23rd at noon!
https://bit.ly/3Z7DiZh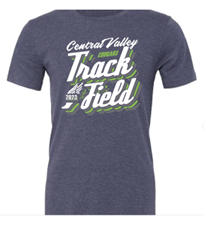 Attention all Central Valley parents, teachers, & supporters!!! There's a PTO meeting tonight at 7 in Greeley at the HS library! Stop by and help us plan for our upcoming events!
Eighteen teams from all over Nebraska told their stories today. And those eighteen represented the best of their districts. Tanner Sliva, Zaden Wolf, Zandar Wolf, and Boston Wood crafted a 15 minute- action packed romp through American History utilizing nothing more than 2 benches and their skill. And… they captured the runner-up State OID Champion Title! Congratulations!!!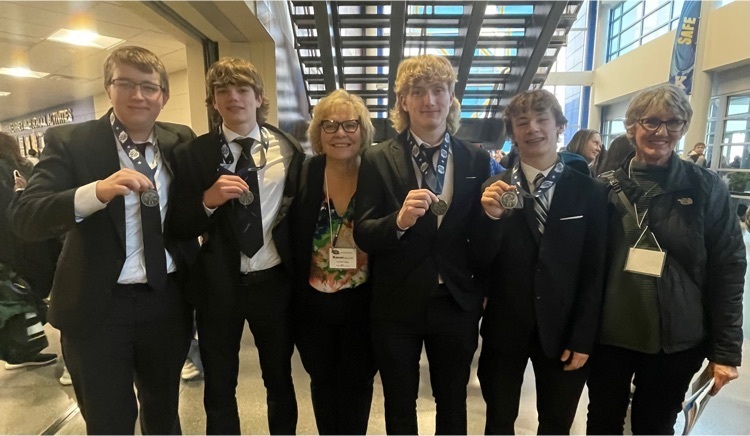 Music students and parents- This is a reminder that conference music contest is next Wednesday March 22nd at Central Valley in Greeley. Guys in band and choir need to wear a white long sleeved button down dress shirt, black tie, black dress pants and dress shoes if possible. Girls need to wear a white top with black dress pants or a black skirt that is at least knee length with dress shoes. If a student is not able to get these items, Ms. Baker or Mrs. Reynolds need to know by no later than this Monday March 20th A schedule of events for conference contest will be posted later.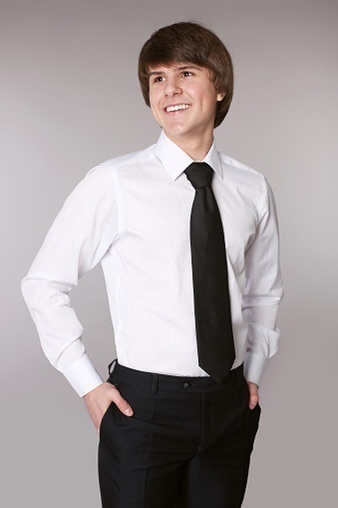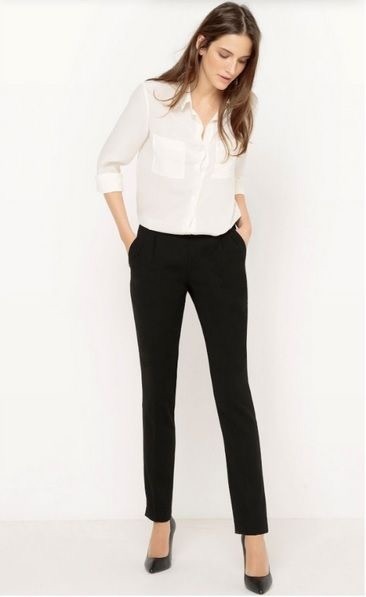 Due to the projected timing of the weather and blizzard forecast Central Valley Schools will have no school today. This will give Mr. Carlson time to thaw out.
Central Valley will have a 2 hour late start tomorrow, March 16, 2023, due to weather.
Here is a link to the UNK Indoor Track Invitational tomorrow. Please use this link for information regarding admission, t-shirt sales, event schedule and event results. Tickets can be purchased at the door tomorrow with CREDIT CARD ONLY.
https://lopers.com/sports/2010/3/11/MXC_0311100309.aspx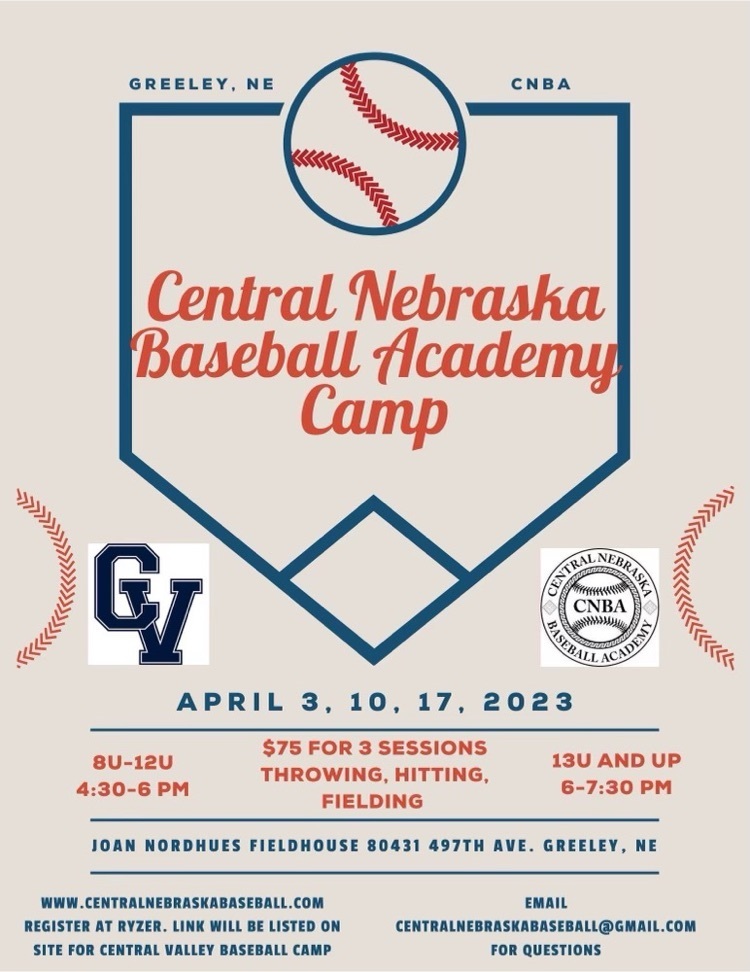 Central Valley 7-12 Graders competed in Science Olympiad events at UNK today and came home with 20 medals!!! Go Cougars!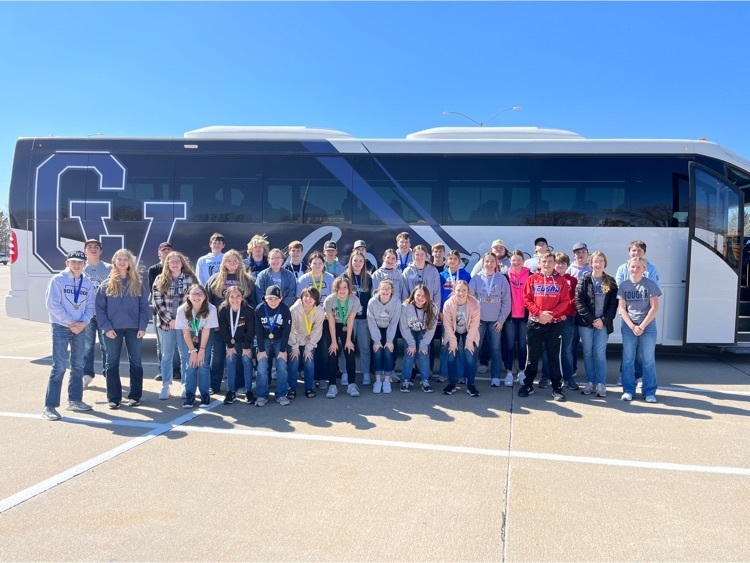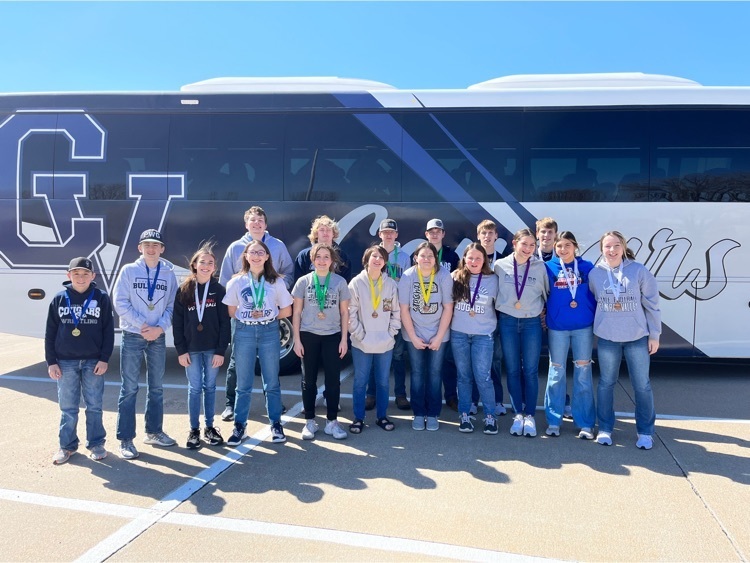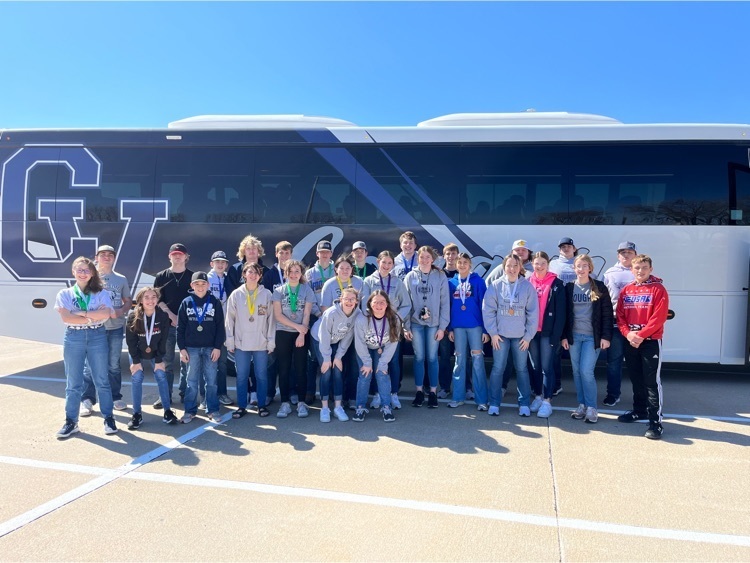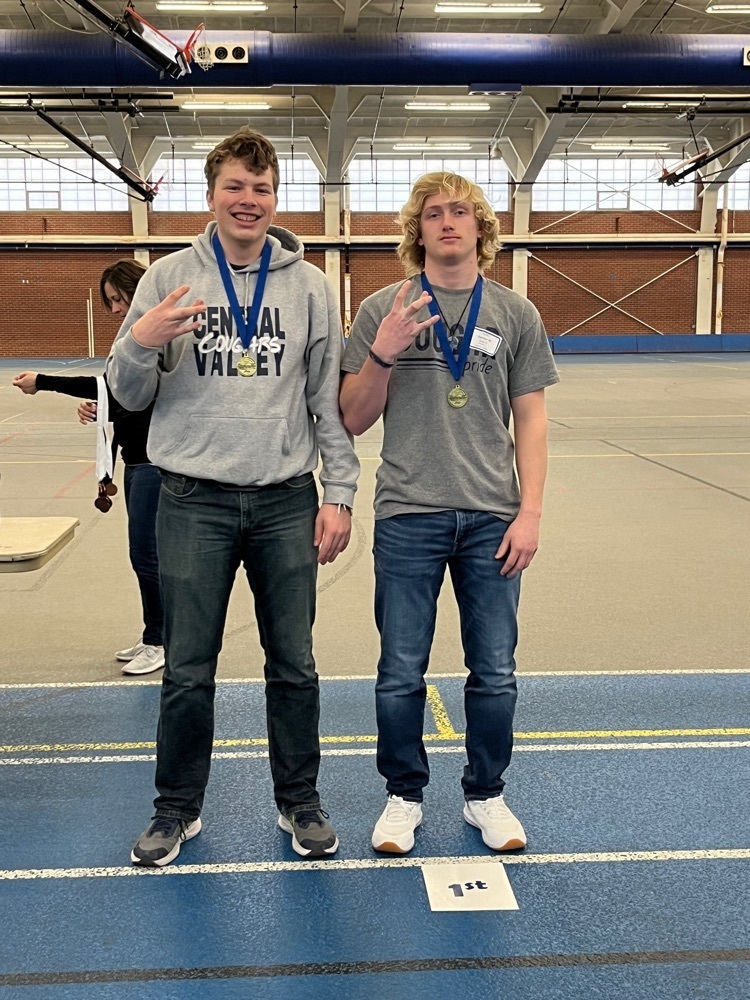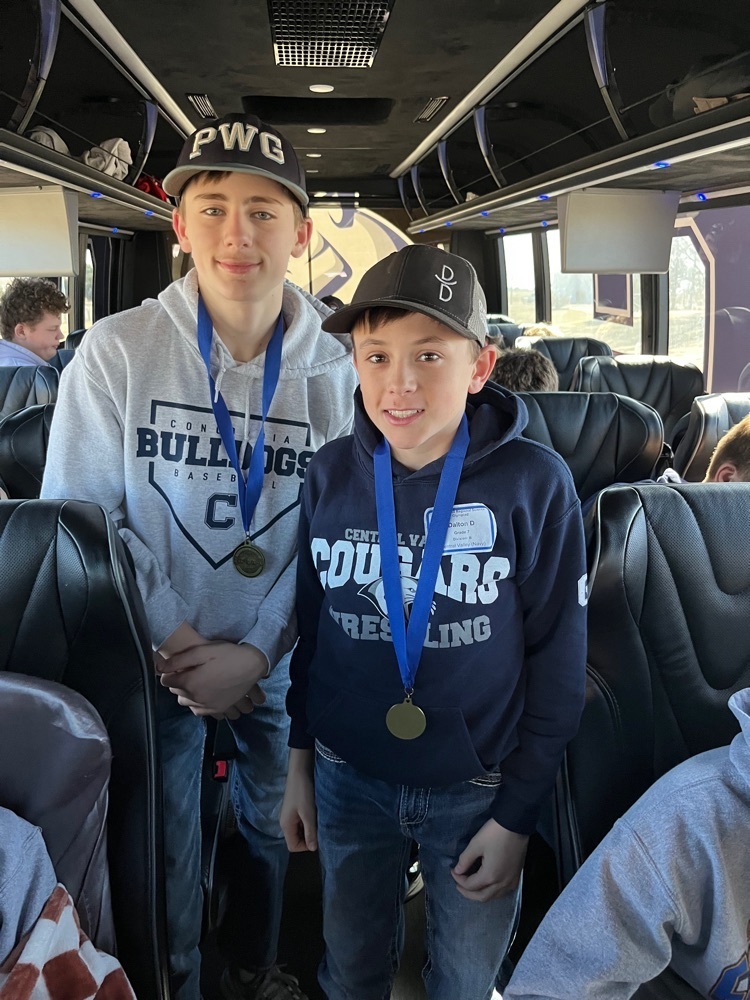 Sophomore & Junior Parent Post Prom Meeting Wednesday March 15 at 6:00pm in CV High School Commons
Central Valley will have a 2 hour late start today, March 9, 2023, due to slick roads.
Important Music Department Announcement!! Music students and parents: Conference clinic is on Wednesday March 22nd here at Central Valley. District Music contest is in Ord on Wednesday April 19th. The attire for both contests is as follows for BOTH band and choir: Guys: White long sleeved button down dress shirt, black dress pants, black tie, black dress shoes (if possible for shoes) Girls: White top, blacks slacks or skirt, black dress shoes. (If possible for shoes) If you are not able to get these items, please contact Mrs. Reynolds or Ms. Baker RIGHT AWAY. We need to know by THIS Monday March 13th if you need help with this. You mail email either one of them: Ms. Baker:
Julie.baker@centralvps.org
Mrs. Reynolds:
Karen.reynolds@centralvps.org

It was pancakes with the principal today at CVE. So proud of our February Cougar Community Recognition staff and Star Student winners. As always, thank you so much to the Central Valley PTO for providing the goodies, to Mrs. Julia Wood for setting everything up, and to Mr. Tom for flipping up the pancakes. Keep shining bright, Cougar Nation!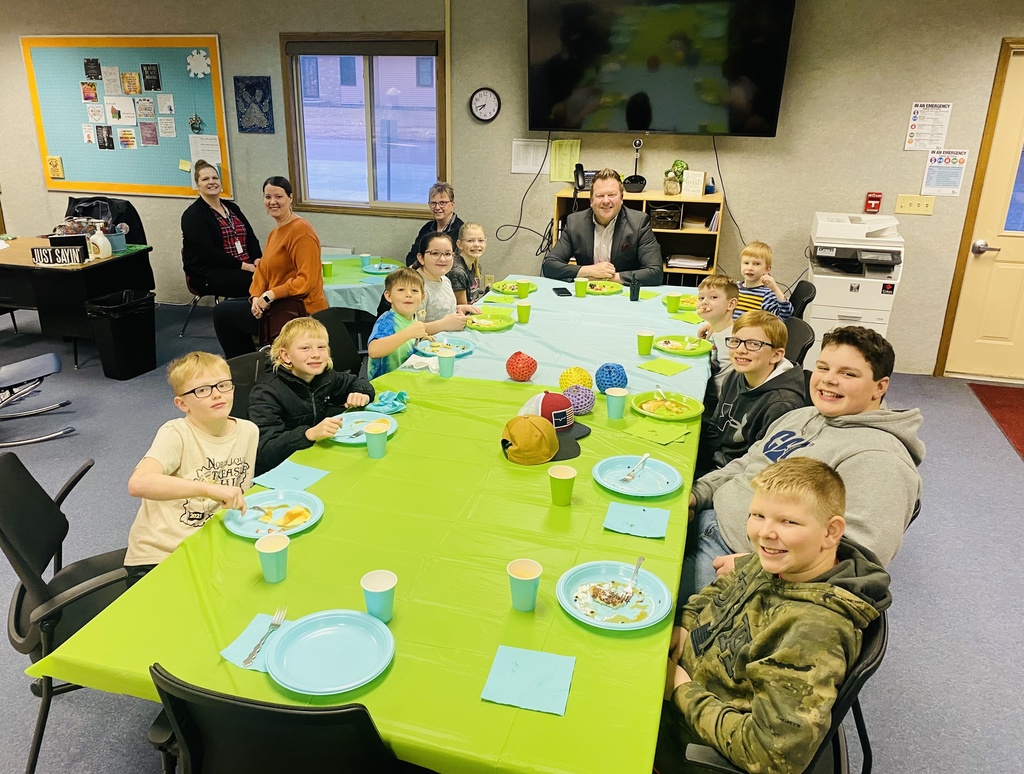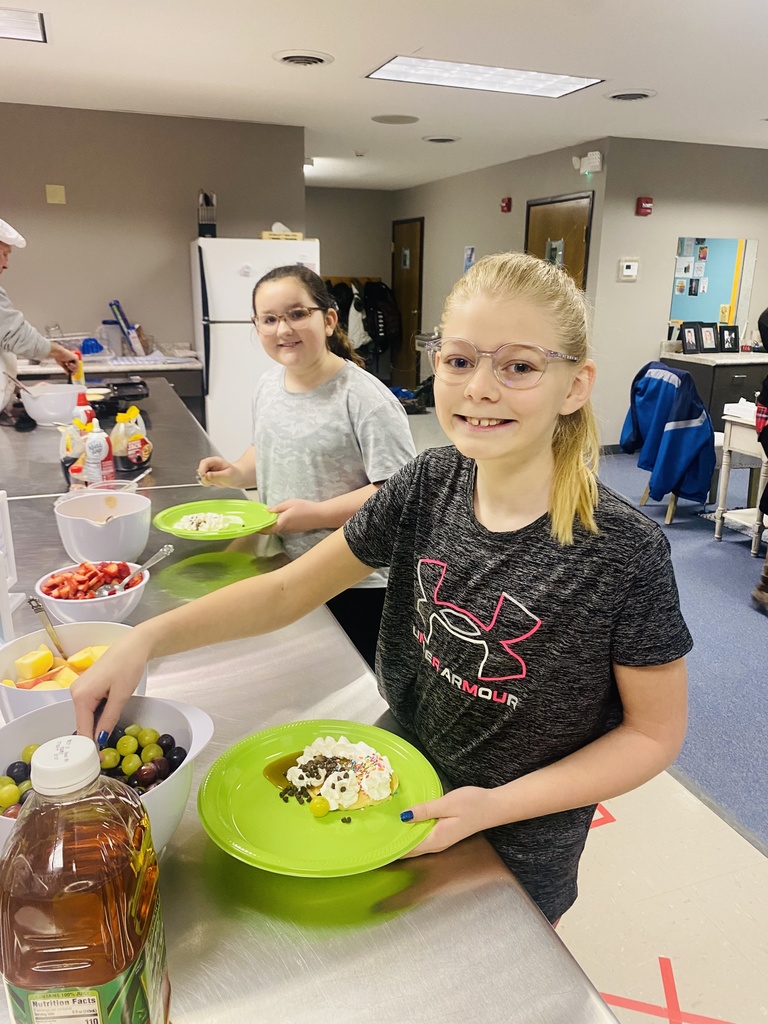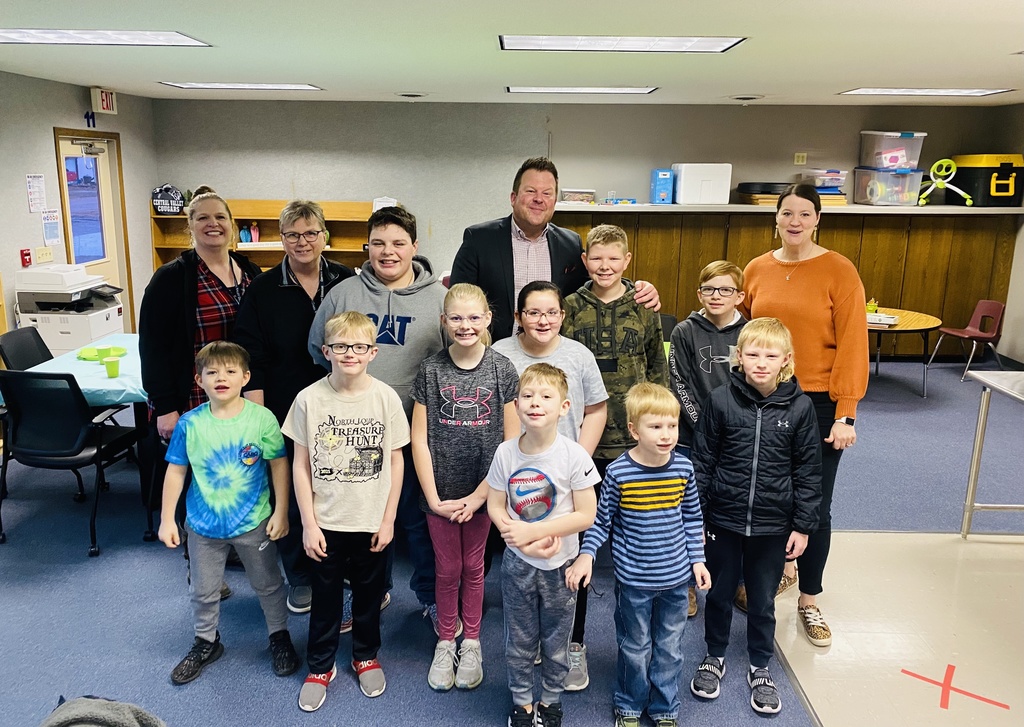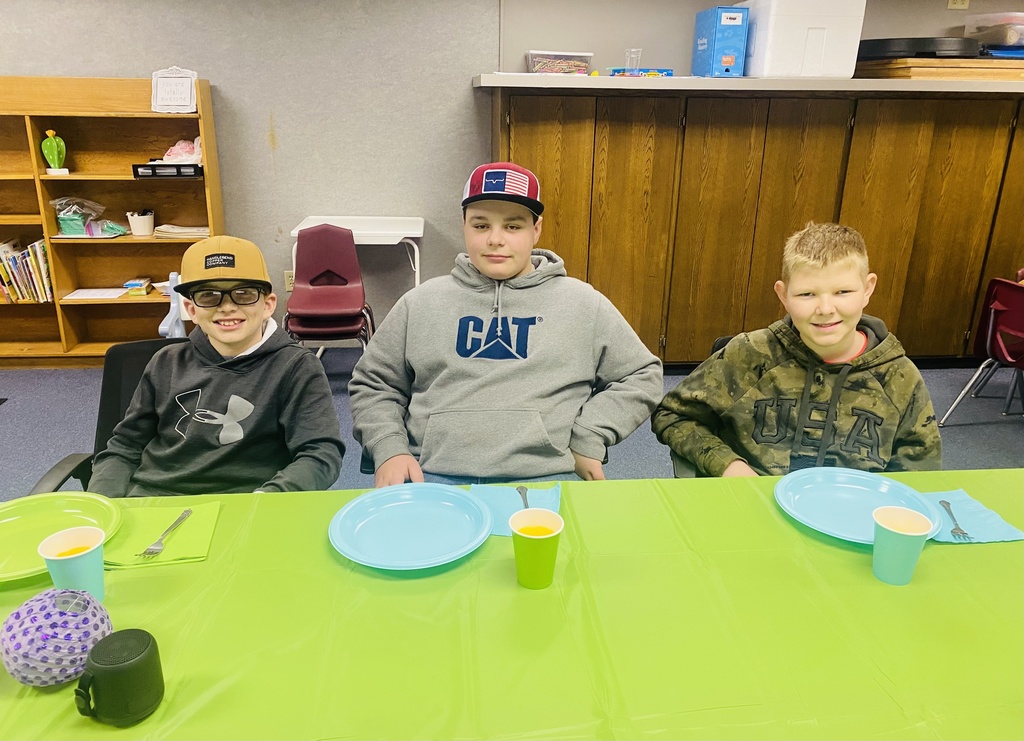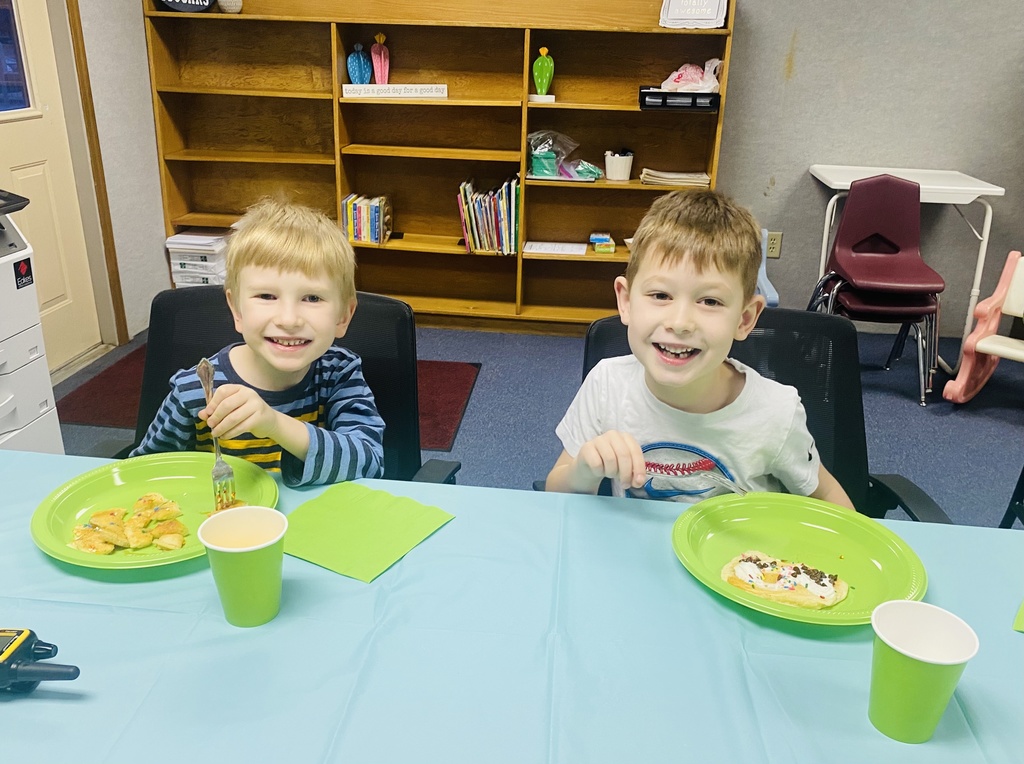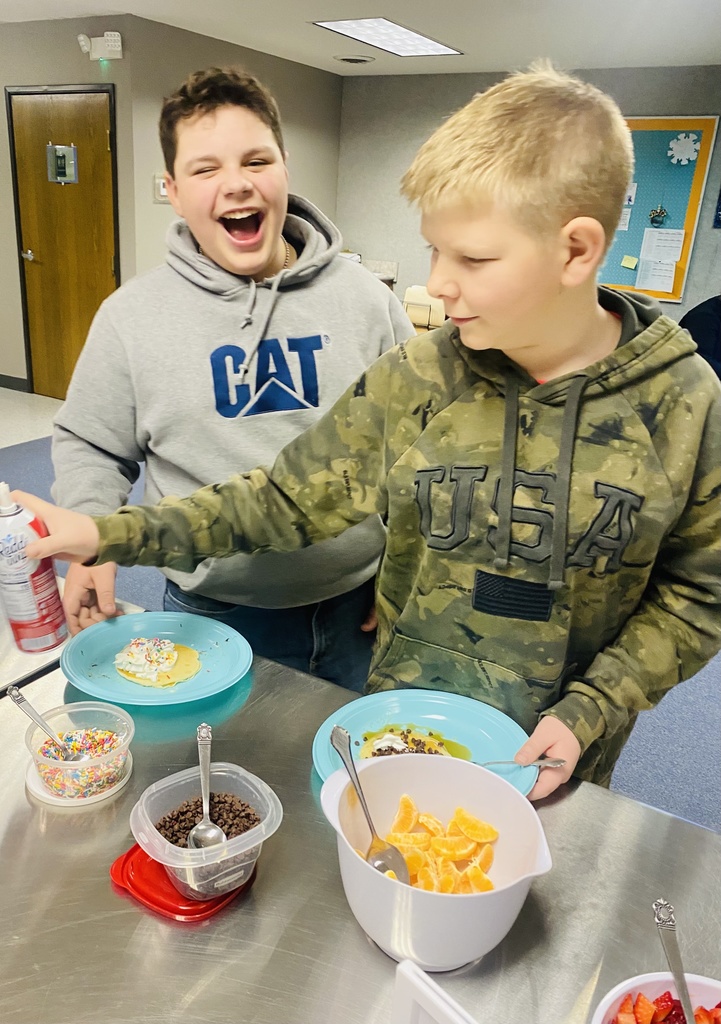 District Champion OID is headed to State Speech. Members include Zandar, Tanner, Boston and Zaden!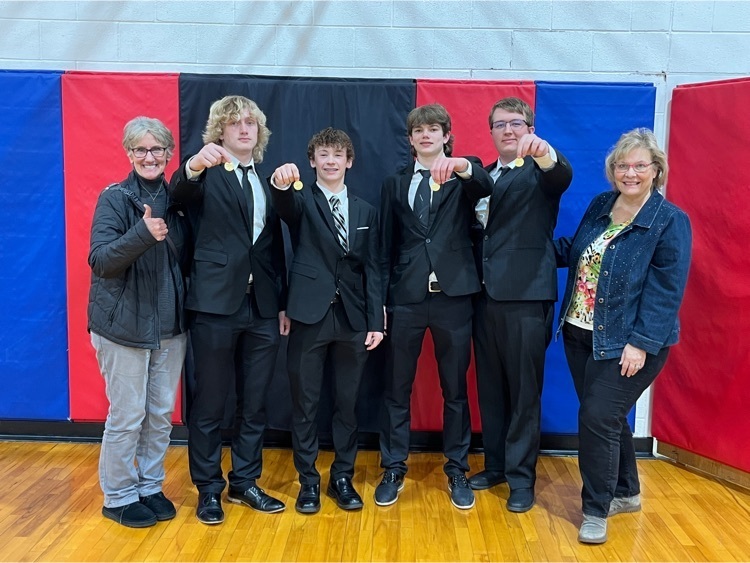 Students who are interested in doing stage crew for "Aladdin" (Backstage, stage managing, lights, hair, makeup, etc..) need to email Ms. Baker at
Julie.baker@centralvps.org
.

Great work, CVE's February Cougar Community Recognition winners! Our Star Student winners did an awesome job of working on HONESTY all month long. Special thank you to Rhonda Allen for her continued support of our Central Valley community, and to Mrs. Colleen Dutcher, Mrs. Mandy McClure, Mrs. Patty Butcher, and Mrs. Michelle Wood for their commitment and dedication to making Cougar Nation the very best! Keep up the great work, Cougar Nation!